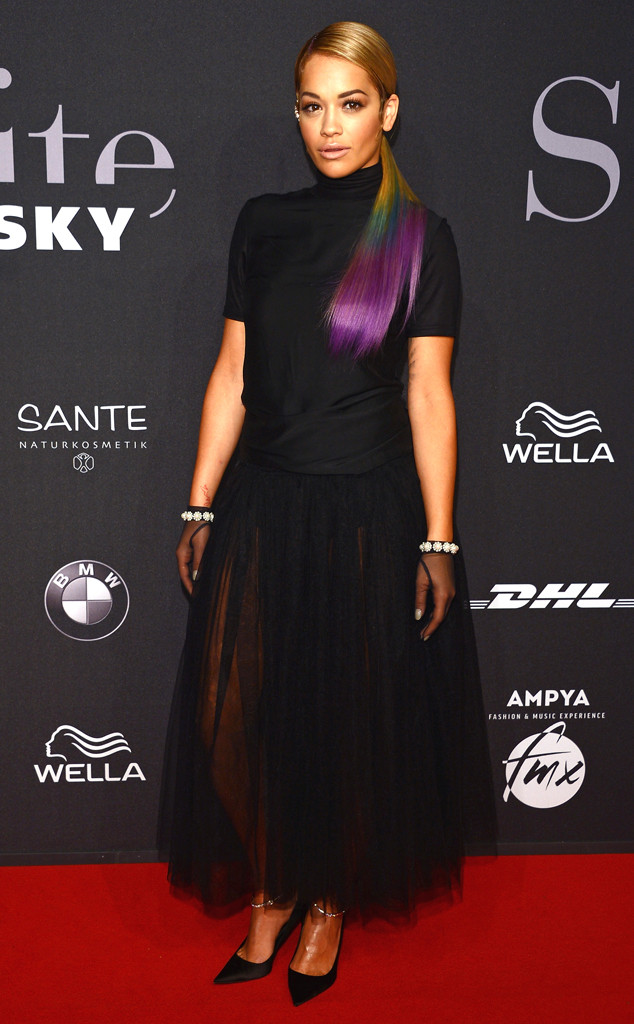 Luca Teuchmann/Getty Images
On a positive note, Rita Ora is fully clothed and not in 1,000 shades of neon. We're just not sure this all-black ensemble is the right alternative.
There's something very mod-sophisticated about the high neckline and long skirt, and combined with colorful locks it makes a major statement. We just feel that the "I Will Never Let You Down" singer would make a better statement if the look was different in a few significant ways.