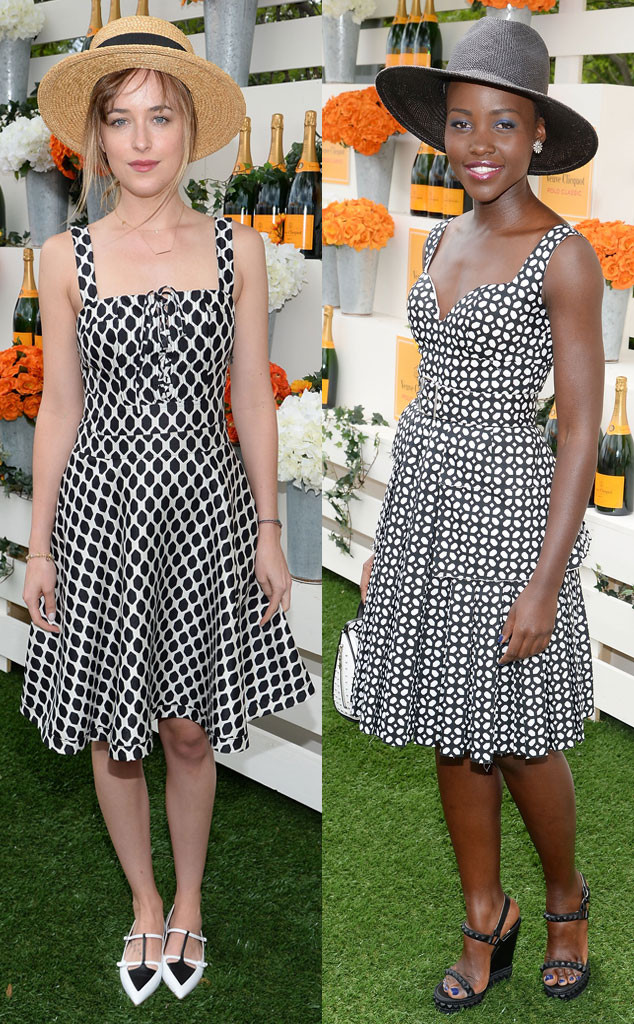 Jamie McCarthy/Getty Images for Veuve Clicquot
It's like the invite to the Veuve Clicquot Polo Classic said "Black and White Sundresses and Straw Hats Required."
Dakota Johnson and Lupita Nyong'o look like they would be working the event (as the world's best dressed waitresses) in their matching warm weather wear. We couldn't be bigger fans of both these looks or the talented women modeling them, which makes this less of a battle and more of a gush session where we're forced to pick a winner.