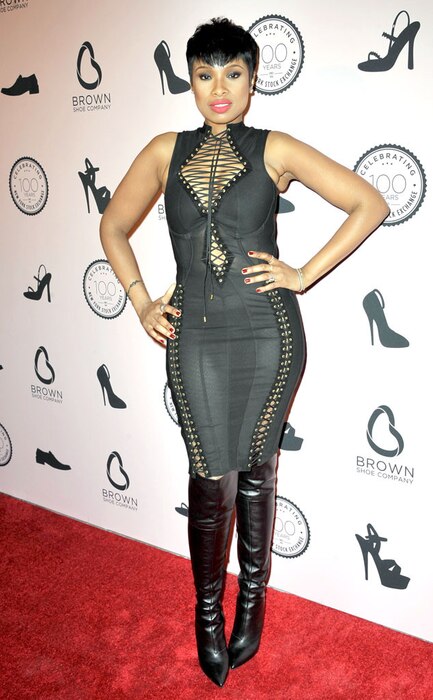 Chance Yeh/Getty Images
One of three things is going on with this surprising red carpet look on Jennifer Hudson:
1. The Inevitable Defeat of Mister and Pete actress was running too late to slip into her actual dress.
2. JHud didn't try on this gift from from a super sexy designer before it was too late to turn back on wearing it.
3. This Academy Award winner is super proud of her slimmed down body, and she's going to wear whatever it takes to flaunt that figure best.