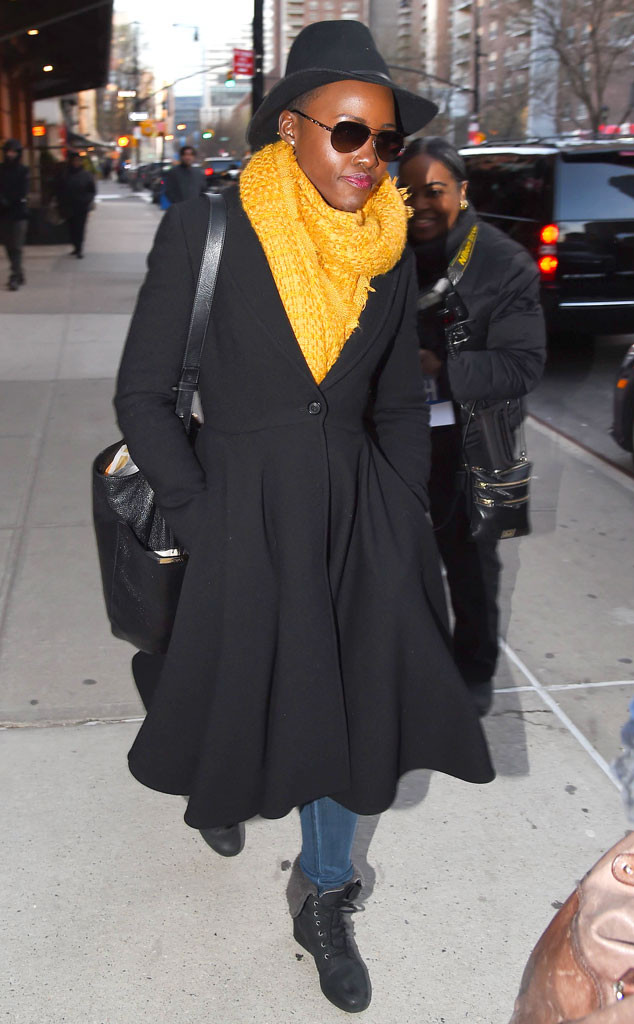 AKM-GSI
She takes to the gritty streets of Gotham cloaked in black with a pop of the season's hottest color, her eyes are shielded by the world's most fashionable shades. No hot mess or fashion fail stands a chance of skirting her expert sniff. She's Lupita Nyong'o: Fashion Detective!
(Cue fierce-sounding theme song)
Looks like poor Carmen Sandiego's days as the most style-conscious sleuth are officially over. The Academy Award winner is looking about as chic as it gets for a crime-solver, or any human really.