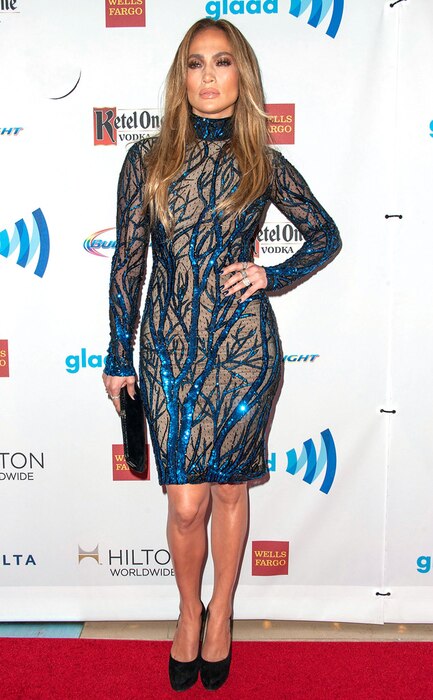 Valerie Macon/Getty Images
Betty Smith might want to change the title of her famous novel to A Tree Grows on a Bronx Baby.
We know Jennifer Lopez's body looks perfect in this Zuhair Murad cocktail frock, but there's something so spooky about those blue, sparkly vines! It's like the American Idol judge is some kind of Transformer toy but instead of shifting from robot to car, she's going sexy star to Sleepy Hollow set piece!