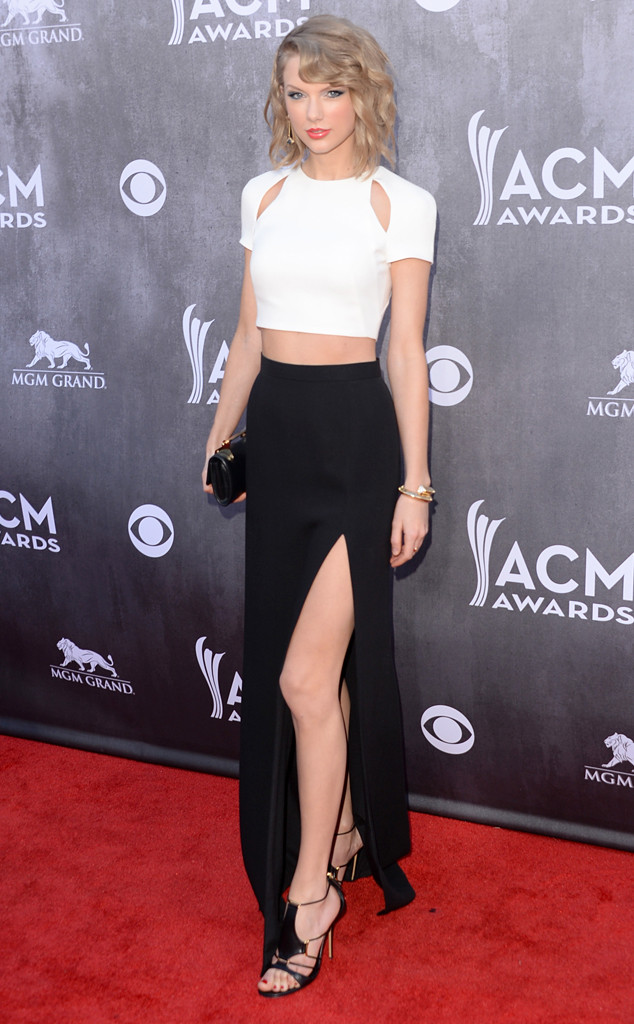 Jason Merritt/Getty Images
It's like Taylor Swift is trying to make history in every category she can claim. The "Trouble" singer is the youngest ever CMA entertainer of the year, has dated what may be the highest percentage of music's hottest men, and just successfully rocked the first ever black tie cropped top. What's next??
We feel like a broken record calling this J. Mendel combo the country darling's best look yet, so we'll just call it her most impressive to date. Somehow it manages to pack as much heat and edge as it does class!