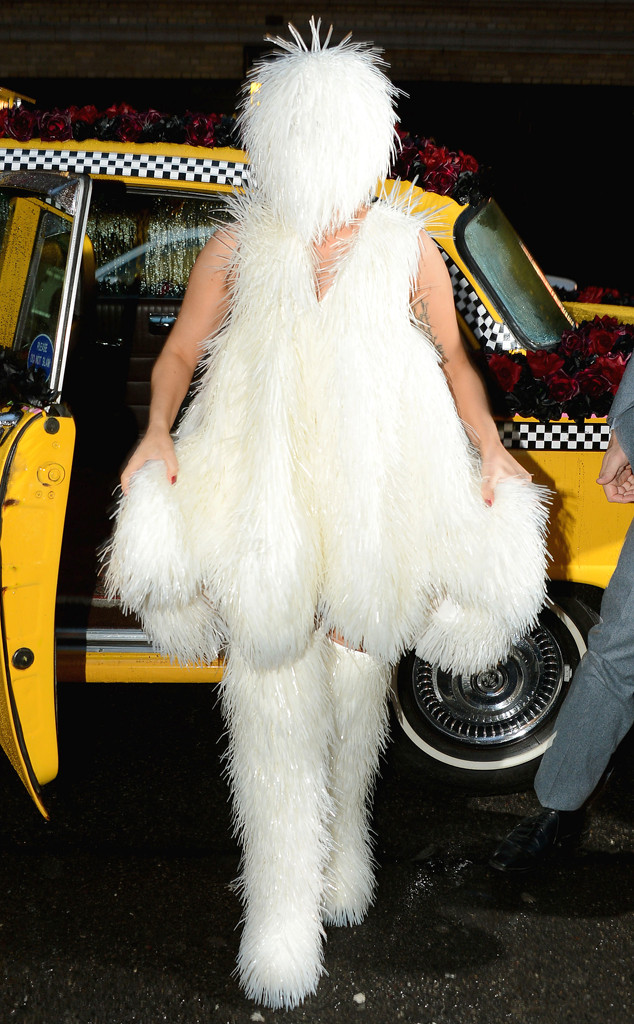 Theo Wargo/Getty Image
We've got to give Lady Gaga credit for starting conversations with her completely and totally ridiculous looks—even if the conversation is usually about the fact that the getups are insane.
The time the "G.U.Y." singer is giving us gossip fodder and a guessing game! Which white, hairy thing is the pop star channeling with this "outfit?" A shaggy, four-legged family pet? Everyone's favorite cold-weather teddy? Or a yeti?