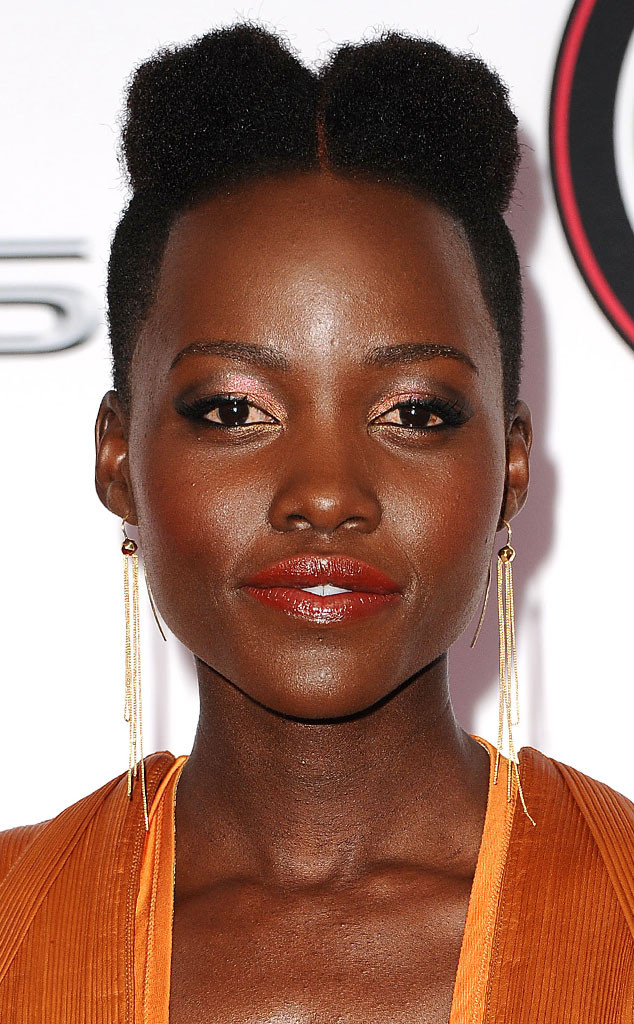 Jason LaVeris/FilmMagic
It looks like we've come to the end of an era…not even Lupita Nyong'o can have a perfect winning streak. We honestly thought she could easily sail through award season without a beauty miss, but lo and behold the Twelve Years a Slave star broke her flawless record with a hairstyle that looks like a cross between Hellboy and Miley Cyrus at the MTV Music Awards.
What was Lupita thinking? It's so unlike her to make bad beauty decisions! Well, at least she made up for the hair with a gorgeous orange makeup palette. We were totally obsessed with the tangerine and black eye makeup along with that glossy orange lip.
Beauty Bailout: This isn't rocket science. We've loved every other hairstyle that Lupita has worn on the red carpet. She has such a stunning face that no hairstyle should ever detract from it.