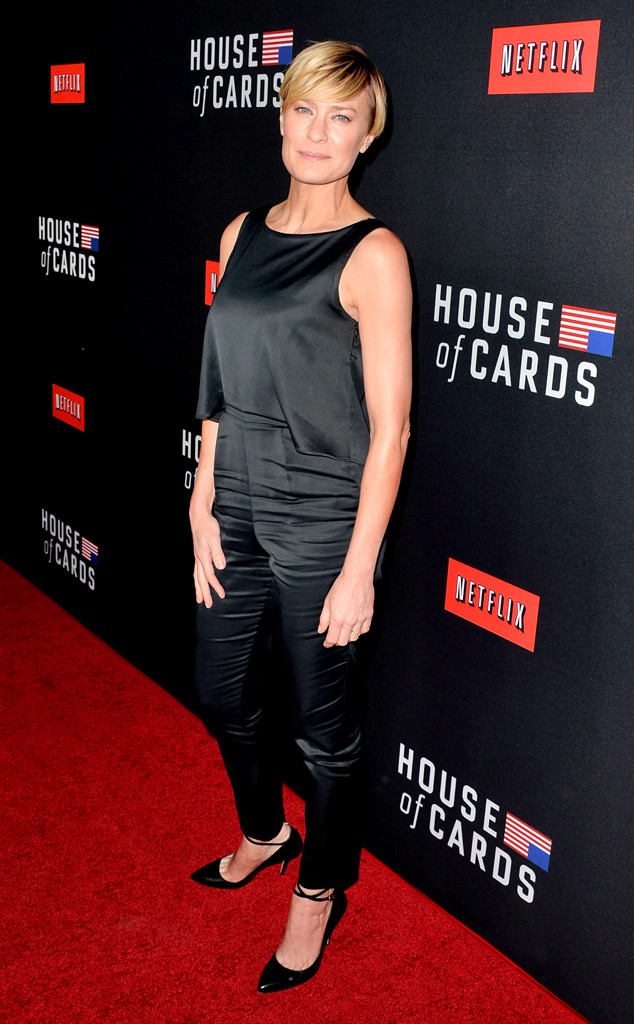 Kevin Winter/Getty Images
Claire Underwood would never step out of the house looking like this!
We love believing that Robin Wright is just like the icy politico she portrays on the Netflix series House of Cards (which came back today OMG!). But her un-steamed Kate Spade look suggests otherwise.
Did the iconic actress leave the house without running an iron over this loose suit or is this a case of fashion casualty by car service?