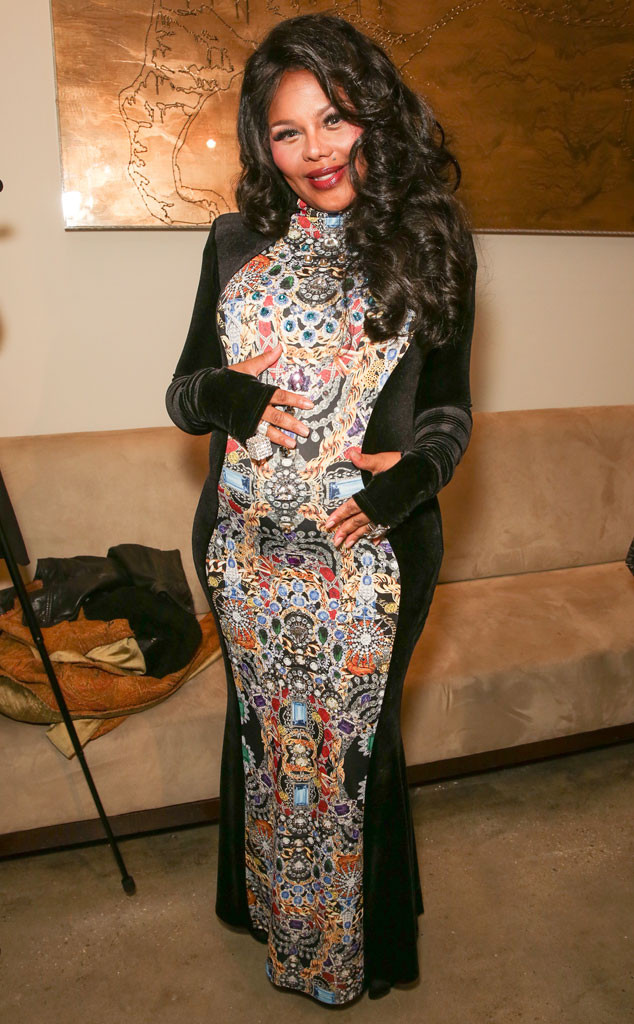 Chelsea Lauren/Getty Images
So the Notorious K.I.M is about to be an M.O.M. or in another Lil' Kim pregnancy pun, it's all about the baby bump!
Though, for right now, it's all about the maternity wear, and if this wild attire is any indication, we're going to have some fun with this bun in the oven. Our first question: what exactly was the rap icon going for with this skintight full-length look?