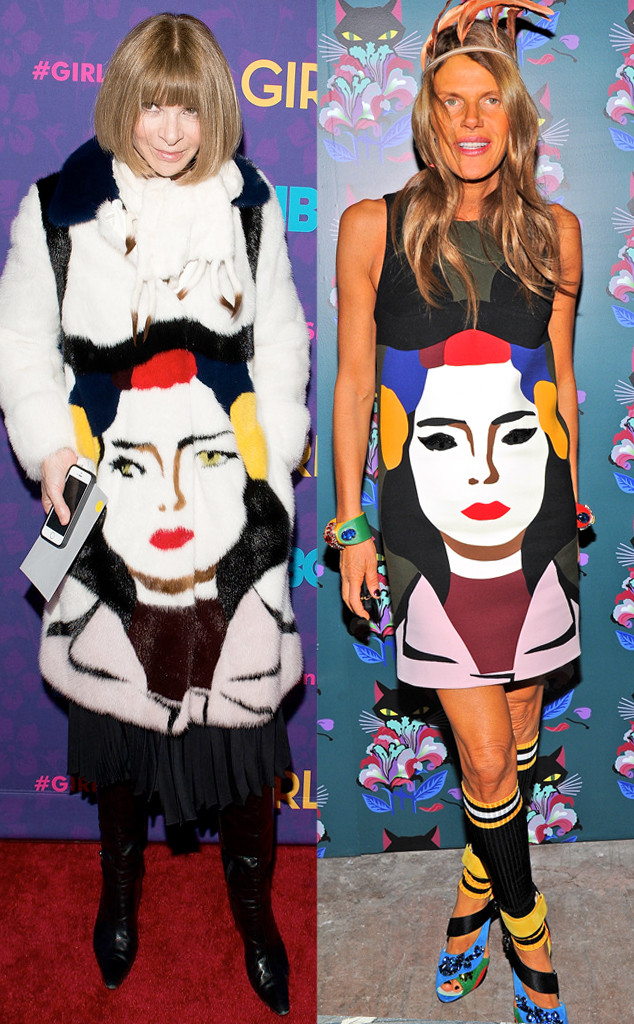 Michael Stewart/WireImage; Bryan Bedder/Getty Images
If this isn't an oh no she didn't moment, we don't know what is.
At left is Anna Wintour in high-fashion fur from the house of Prada. It's the sort of wildly memorable statement piece that only the Vogue editor can get away with given her status as the high priestess of style.
But apparently, Anna Dello Russo begs to differ. Not only did the Vogue Japan editor steal her colleague's coat in dress form but she did it in New York City aka Anna W.'s turf.
Can we get a couture cat fight call?!