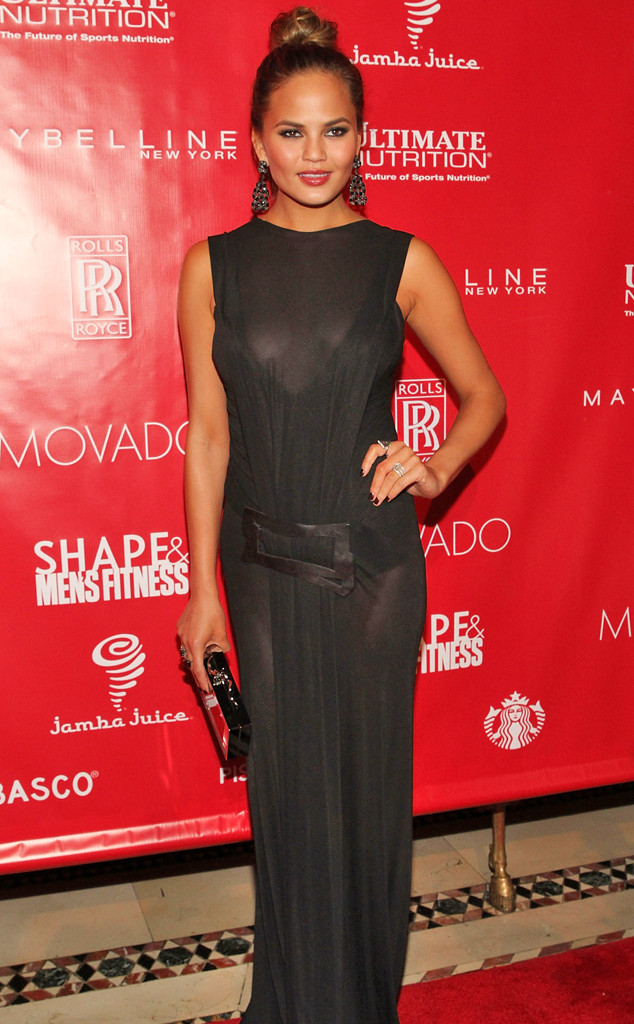 Mireya Acierto/Getty Images
We're torn about this particular hot mess call.
On the one hand, Chrissy Teigen looks undeniably sexy in this long black jersey dress, like she always does. But on the other hand, there's a definite soaked shirt feel to the see-through top and slinky bottom. Yes, it's the world's most fashionable wet t-shirt contest costume, but still...