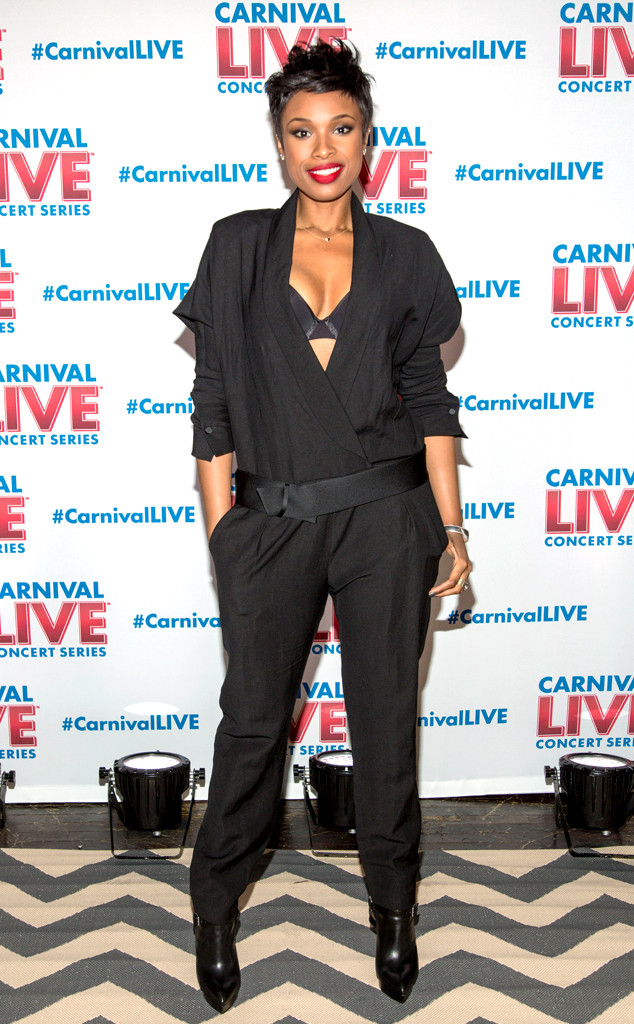 Courtesy Carnival Cruise Lines
Did Jennifer Hudson pull a style surrender? Was the wide-necked jumpsuit too tricky to solve with fashion tape so she just threw caution to the wind (and by caution we obviously mean her ta-tas)??
That feels like the only logical explanation for this awkward attire. We doubt designer Isabel Marant intended for her modern black jumpsuit to play second fiddle to a silky black bra. Plus, it feels like one properly placed safety pin could solve this whole mess.