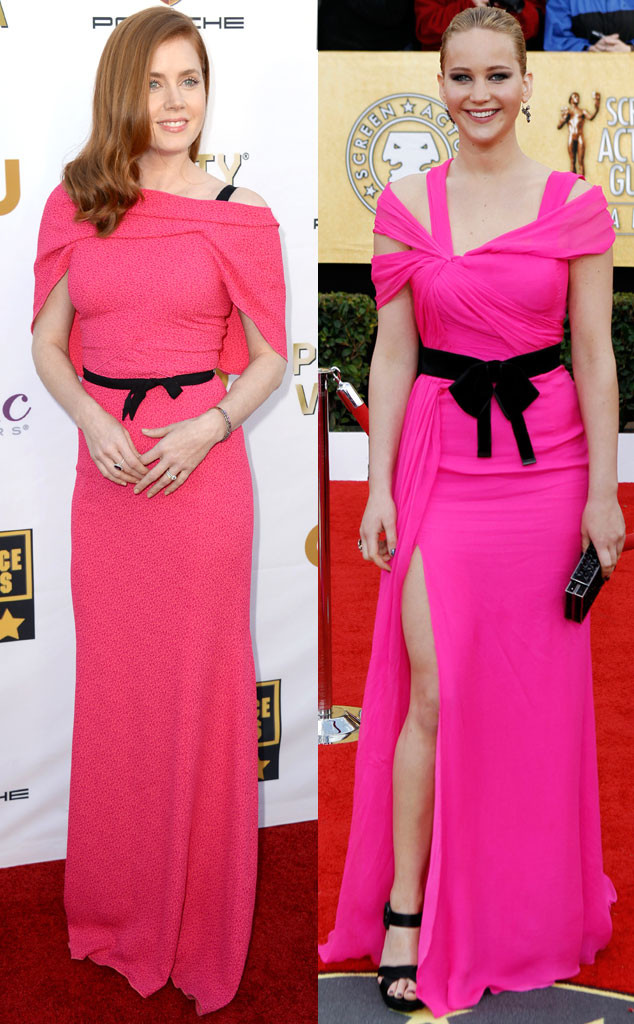 Matt Sayles, Jordan Strauss/Invision/AP
We can't decide what's crazier: that Amy Adams' 2014 Critic's Choice Awards dress is so wildly similar to Jennifer Lawrence's 2012 SAG Awards attire, or that we noticed the copy!
Two years after the then Winter's Bone star stepped onto one of her very first red carpets, the Her actress rocked this equally pink, black-bowed, full-length look. No, Amy's lipstick pink Roland Mouret isn't identical to JLaw's Barbie car Oscar de la Renta, but we bet they're way too close for her stylist's comfort...