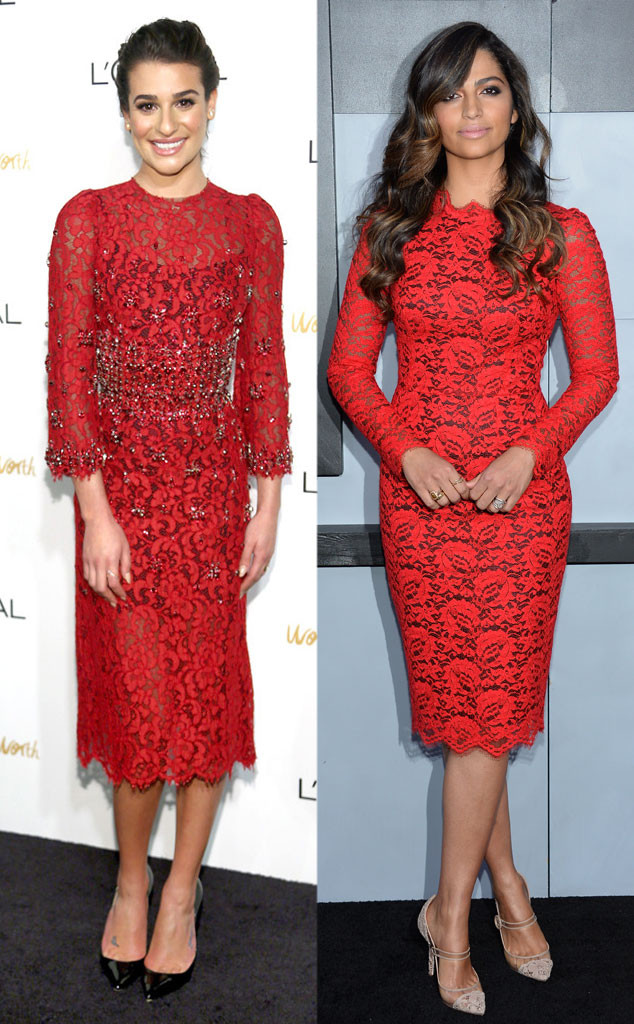 Paul Zimmerman, Dimitrios Kambouris/WireImage
It's hard to call this a total steal, but Lea Michele and Camila Alves' scarlet-red midi's are way too close for comfort—their comfort, we mean.
Part of the issue is that both lacy frocks are Dolce & Gabbana designs, so while the colors may not be an exact match, the fabric is from the same family, and the cuts are in the same collection. Luckily, the looks are different enough for us to judge who wore her holiday haute couture best.