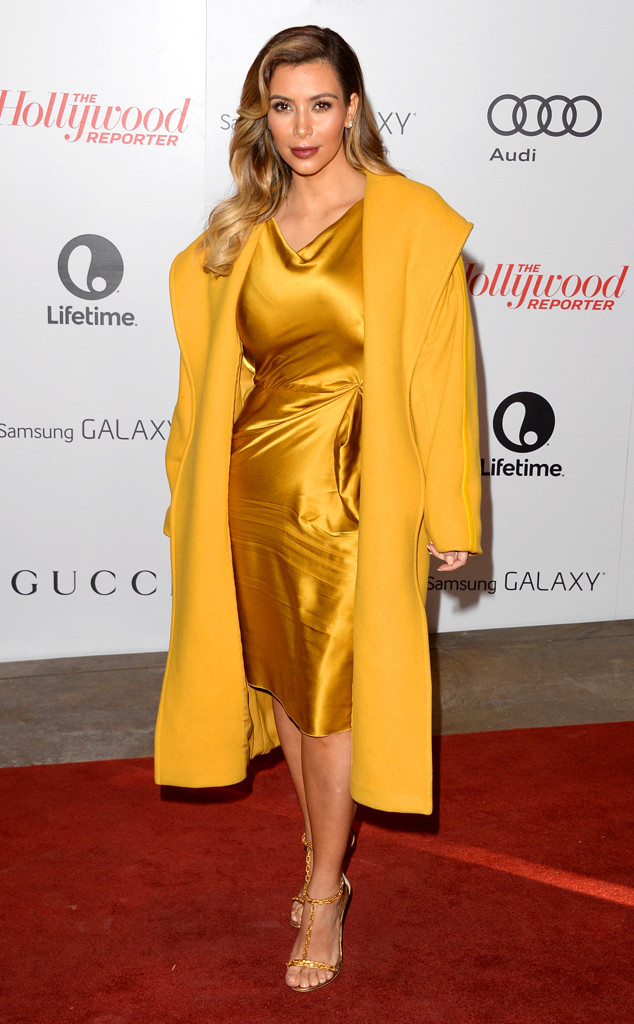 Jason Merritt/Getty Images
We've got it! Kim Kardashian...in the library...with the wrench!
Just kidding. We know it's the future Mrs. Kanye West at The Hollywood Reporter's Women in Entertainment Breakfast with the rest of her family, but if the Keeping Up with the Kardashians star happens upon a Clue costume party, she'll be perfectly dressed to play the famous condiment-colored Colonel. The question is, is she properly dressed for anything else?