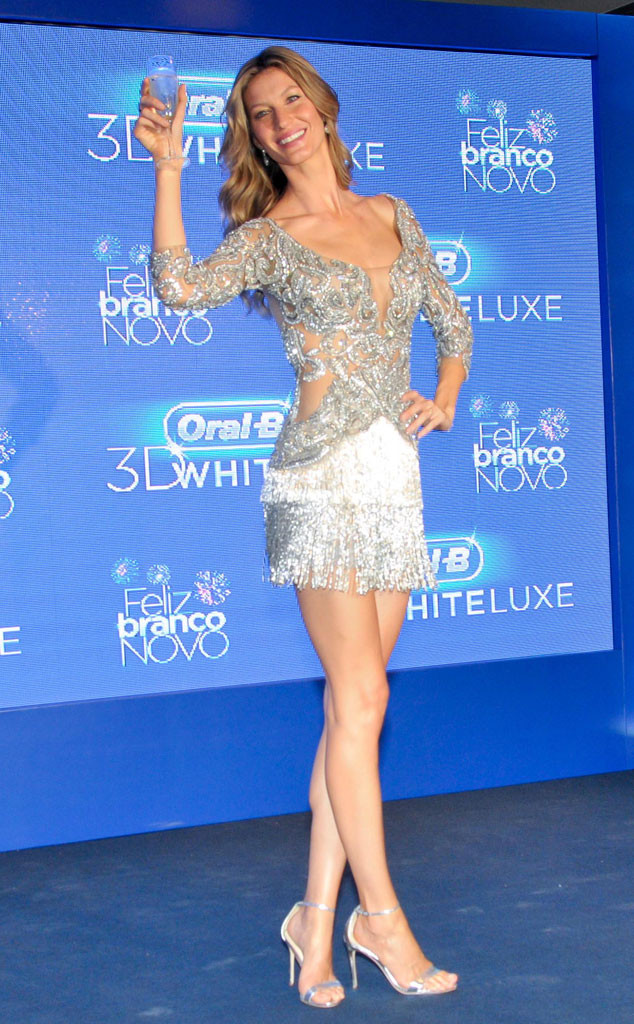 FŠbio Guinalz/Fotoarena/Sipa USA
We totally get what Gisele Bündchen is doing in this ice dancer dress. We also have Winter Olympic fever, and ice skating is obviously our favorite sport. Plus, if we had access to this sparkly style and looked as good wearing it, we'd rock it all year long.
Though, we have a feeling Nancy Kerrigan is crying foul (of the fashion variety this time) for Mrs. Tom Brady stealing her signature style.