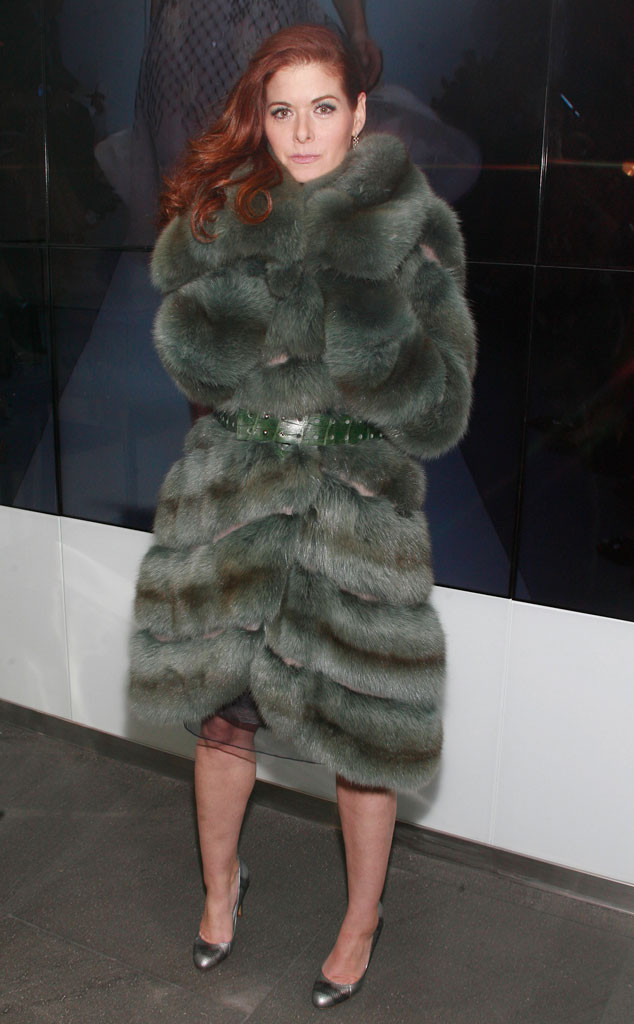 Sylvain Gaboury/PatrickMcMullan.com/Sipa USA
Quick! Somebody save Debra Messing! Her massive fur coat is eating her alive! So far it's gobbled up everything from her knees to her neck, but it looks seconds away from swallowing her head!
We're only half kidding. It really does look like this massive Dennis Basso mink is about to end Debra as we know her. While it may be good for warding off the cold, it's not exactly a flattering fashion choice.