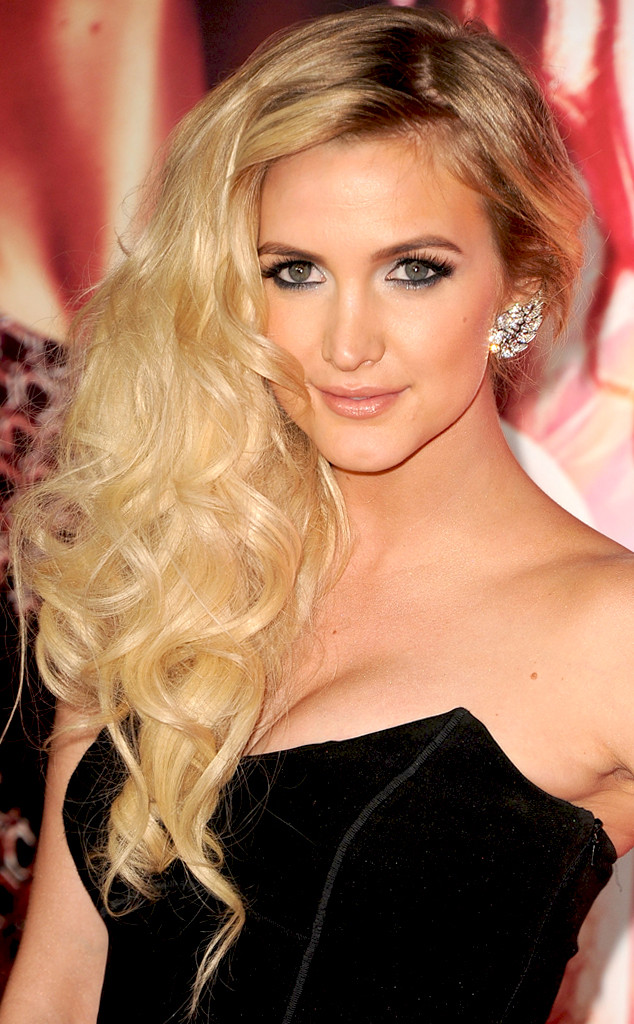 Steve Granitz/WireImage
We actually didn't recognize Ashlee Simpson when we first saw this photo from The Hunger Games: Catching Fire premiere. Evidently the singer(??), tired of the whole rocker chick look, decided to dive headfirst into a cloud of pageant hair and ice blue eye makeup.
We'll admit we were a bit shocked to see Ashlee go full on glam, but we love that she's embracing her inner Real Housewives. Even though we thought the poufy hair with the dynasty earrings were a bit much, that icy blue eye makeup totally steals the show.
We could have done without the porn pink lip gloss (and that strange pursed lip look she seems to give in every photo), but we could have easily remedied that with a tissue and a matte nude lipstick.