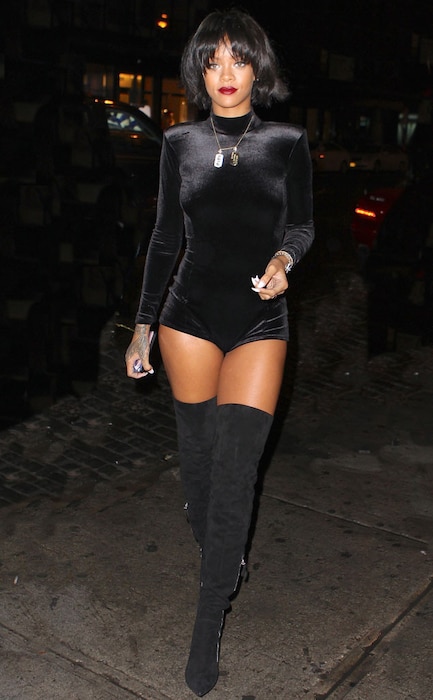 247PapsTV / Splash News
At first we thought Rihanna looked like a modern Catwoman, but something about her crushed velvet leotard gave off a more specific vibe—like something we see once every four years on a balance beam...
If you slapped an American flag on the front of this bodysuit it would make a super sexy Olympic gymnast uniform! You'd have to also change the color to red, white or blue, trade the boots in for bare feet and add a million more sequins, but the comparison is still uncanny.