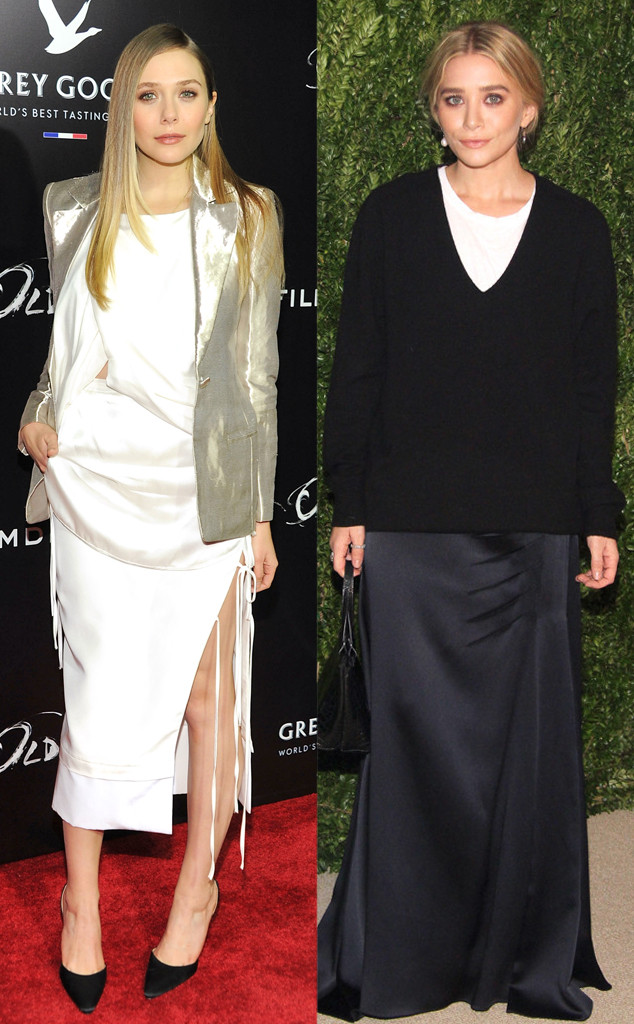 Ben Gabbe/FilmMagic; Mireya Acierto/Getty Images
We hate to start a family feud, but Elizabeth Olsen and her big sis Ashley Olsen look too ridiculously different to let this one go!
It's almost as if the little sister to the design duo is taking a stand by wearing the opposite of the twins' signature shade. Could the Oldboy star be waging a passive aggressive sibling rivalry through fashion?? If so, she really is the genius of the family.