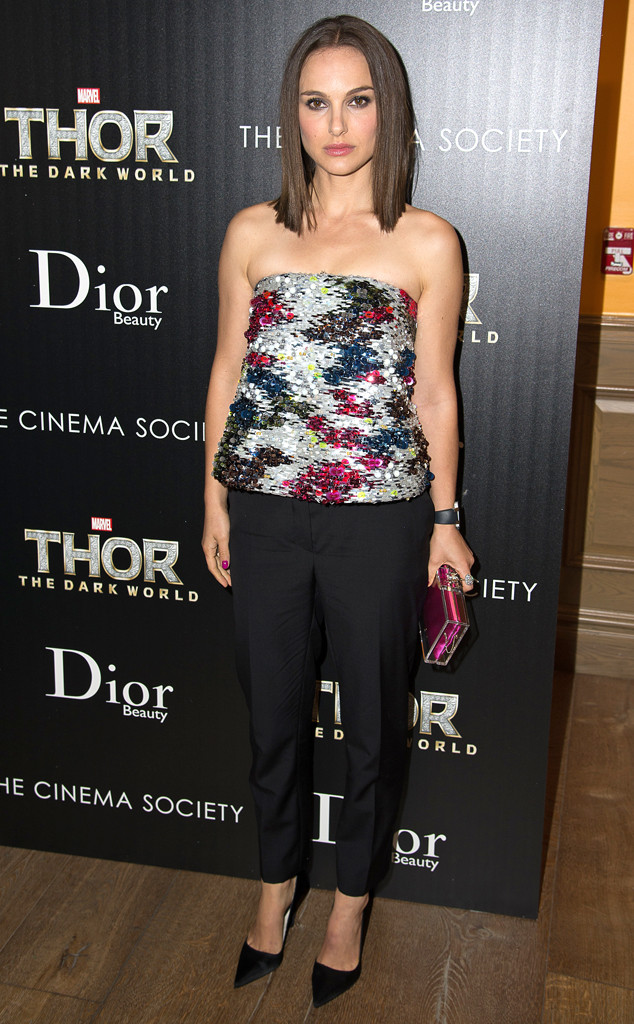 Dave Kotinsky/Getty Images
Remember when you used to make those long, shiny paper chains out of colorful gum wrappers? That's what Natalie Portman's top looks like to us.
The sparkly pinks and blues could also be from hard candy foils—maybe a strawberry or blueberry? And could those silver shades be Hershey's Kiss foils? Either way, the designers at Christian Dior consumed a lot of sugar in the construction of this couture.