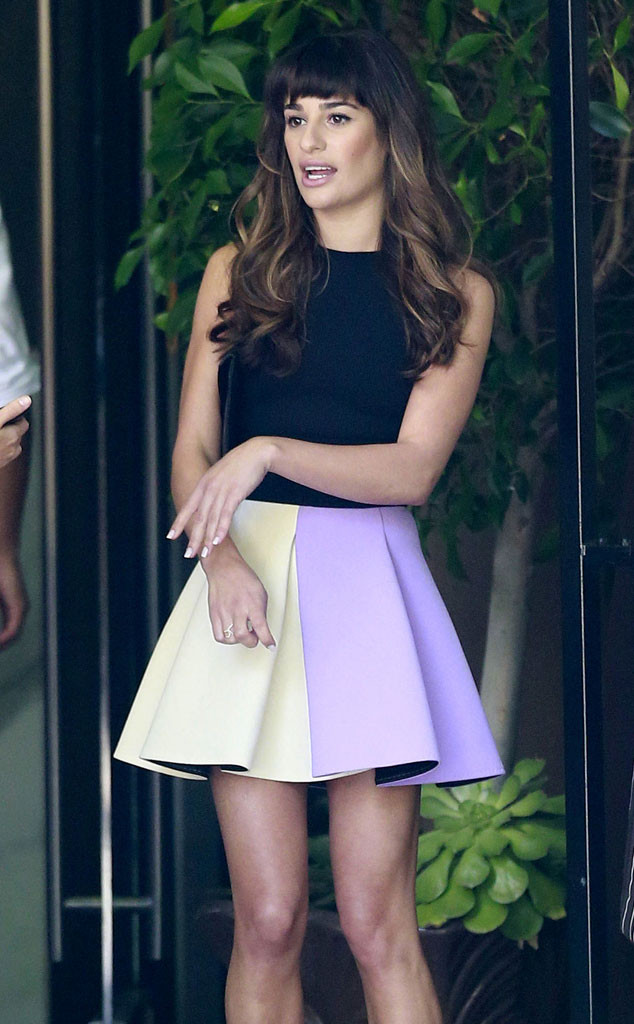 Bruja/Juan Sharma, PacificCoastNews.com
This may just be our sweet tooth talking, but Lea Michele's pastel skirt looks good enough to eat! ...with some Cool Whip, rainbow sprinkles and a cherry on top maybe?
Sorry, but something about the Glee star's two-tone bottom reminds us of grandma's favorite dessert—sherbet! Remember how it came in the plastic tub with the pastel colors sitting side-by-side? Memories...