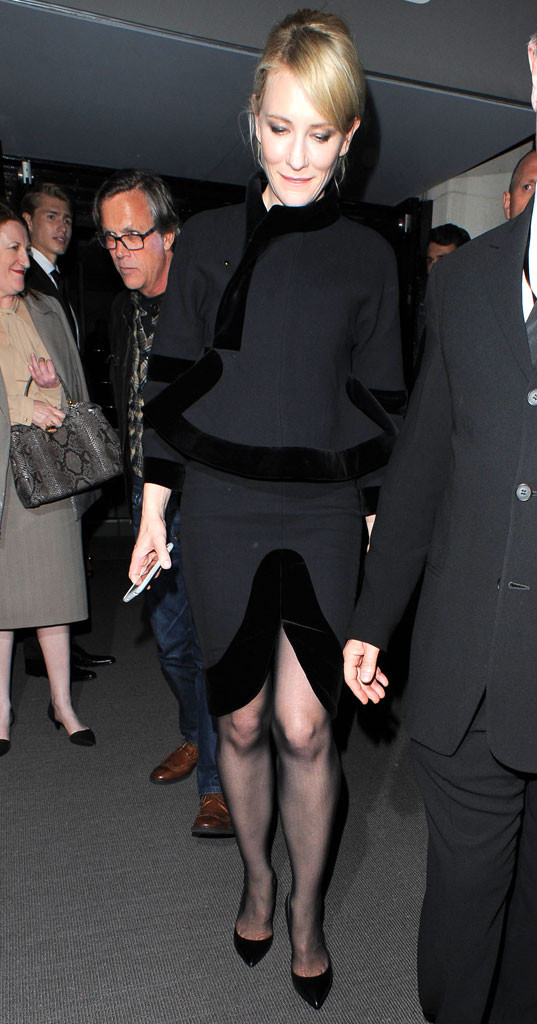 Palace Lee, PacificCoastNews.com
Will Cate Blanchett be joining the next Star Trek film?
If this black skirt suit by Tom Ford is any indication, she may be headed to actual space, perhaps as a member of the in-flight crew on Richard Branson's Virgin Galactic flights? Something about the tight fit, wide peplum pop and all-around uniform feel make the Blue Jasmine star look like she's about to partake in some very official business, in a galaxy far, far away.