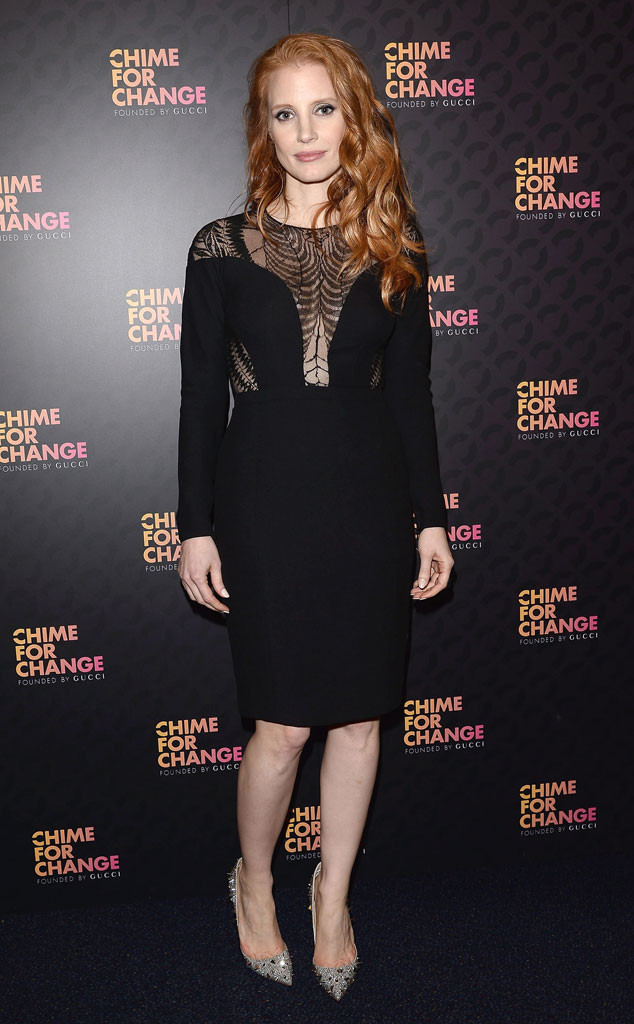 Daniele Venturelli/Getty Images
We know it's not fair to put people in boxes—especially when fashion is concerned—but some stars just have a more demure look than others—or so we thought. These A-listers proved us wrong by strutting some very different stuff on the red carpet—and by very different we mean very sexy.
Jessica Chastain's wild, red head side finally came out to play in this LBD. The plunging, illusion front is more skin than the Zero Dark Thirty star typically shows, and it has an awesome, Kiss of the Spiderwoman feel. Our favorite touch, though, are her free flowing locks. They say "bed head" with a touch of class.