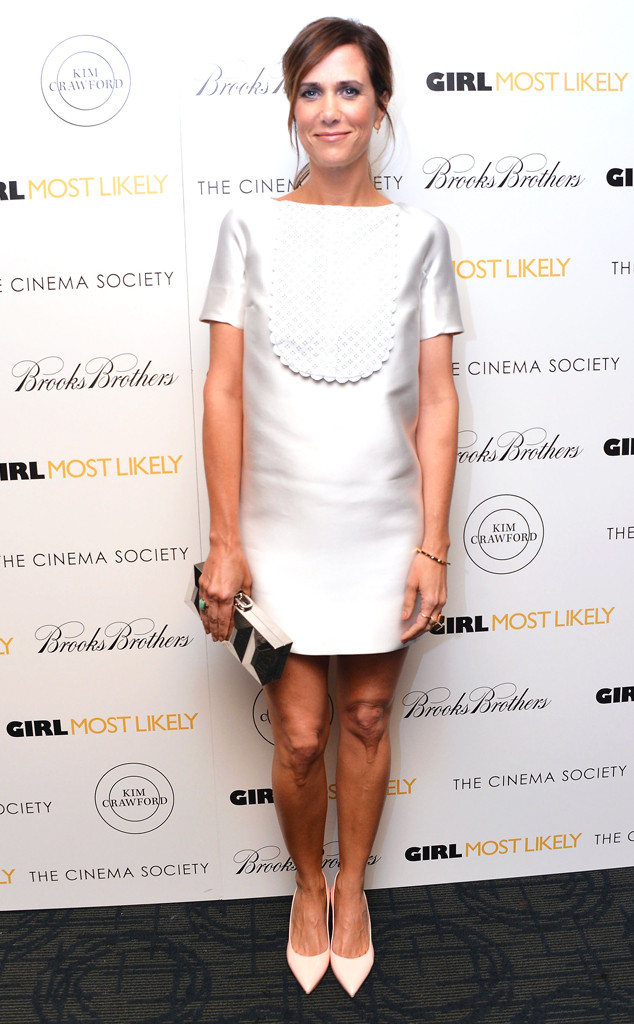 Stephen Lovekin/Getty Images
At first glance we thought Kristen Wiig's Viktor & Rolf frock looked like a nurses' uniform. Then we saw that bib.
There's something simple and sexy about the plain white t-shirt dress, but the half circle embellishment makes the Bridemaids star look like she should be wearing a bonnet and holding a bottle. If her Saturday Night Live days weren't over, we'd think she was playing some giant baby character.