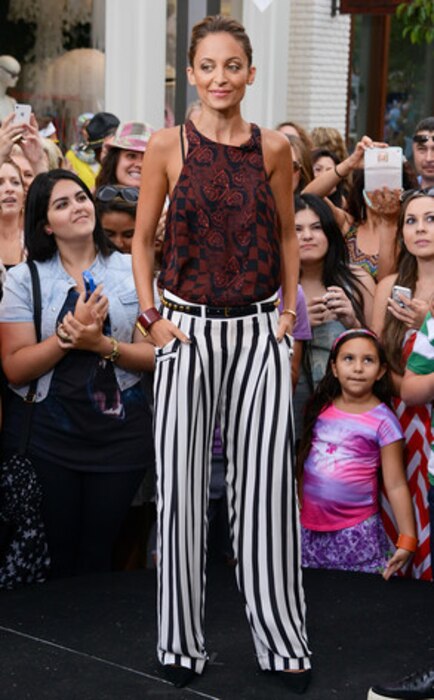 Noel Vasquez/Getty Images
We know this look on Nicole Richie reminds of us someone from our childhood, but who?
Our first thought was that the Balmain separates are reminiscent of a certain bad boy who, "moved in with his auntie and uncle in Bel-Air." The bold, baggy pants on the Fashion Star judge feel like something Will would wear to a fancy, Banks family dinner—much to Uncle Phil's dismay.