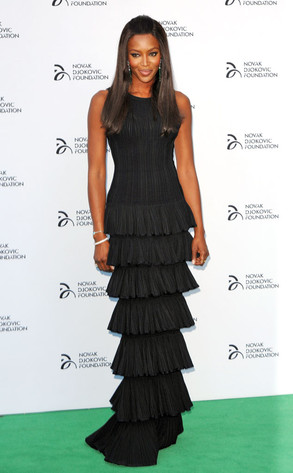 Eamonn M. McCormack/Getty Images
When we first laid eyes on Naomi Campbell in this Azzedine Alaia dress our mind went to a 7-layer wedding cake.
Then we took a second glance, and our vision flipped to one of those towers of dripping chocolate. Then, because we still couldn't decide how we feel about this multi-ruffle design, we examined once more and saw a giant, terrifying snake-like creature! That's when we decided that we don't love the look...