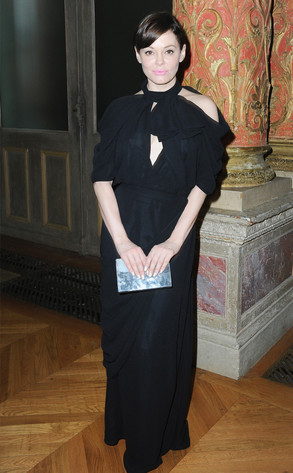 Pascal Le Segretain/Getty Images
You know you're in fashion trouble when it's impossible to tell how your dress is even staying in one piece!
Rose McGowan's Viktor & Rolf gown is like an optical illusion meets a brain teaser. We think we can tell where the Rosewood Lane star's left shoulder fabric connects to the rest of her neckline, but we're not entirely sure. Is there a tie thing happening around the boob-area? That would sort of explain the peep hole around the center of her chest—sort of.