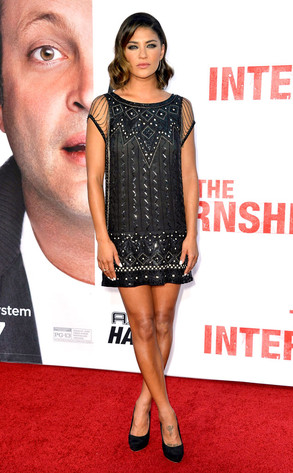 Frazer Harrison/Getty Images
Looks like everybody is getting into the spirit of the roaring '20s these days! Even if they weren't exactly extended an invite to the Great Gatsby party...
Perhaps Jessica Szohr is trying to make Baz Luhrmann regret not casting her in his film? She certainly looks like she stepped right out of a Gatsby party in this Haute Hippie frock.
Though the mini length might be a bit too short, even for those champagne-filled times. Appropriate or not, we love the frock's deco details (especially those sheer sleeves) and the black color compliments her dark features.
Maybe there will be a sequel someday? F. Scott Fitzgerald must have a great, great grandson who can write.