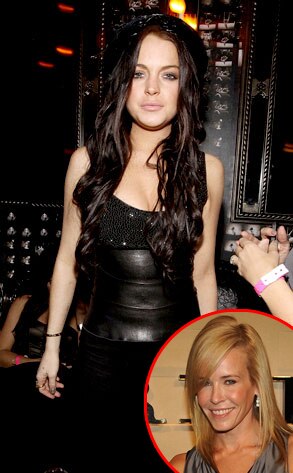 Courtesy: Chris Polk / Getty Images, Jordan Strauss/Getty Images
Lindsay Lohan is rumored to have $600,000 in credit card debt. She hasn't been working much lately and I would guess her "club appearance fee" has gone down significantly…which means nobody wants her at their party.
I can't really blame anyone for not wanting her around, especially if they value their belongings. RadarOnline reported that one credit card company already cut her off, and a second is prepared to do the same if she doesn't start making payments.
All of this could have been avoided if she'd just once been cut off by a bartender.