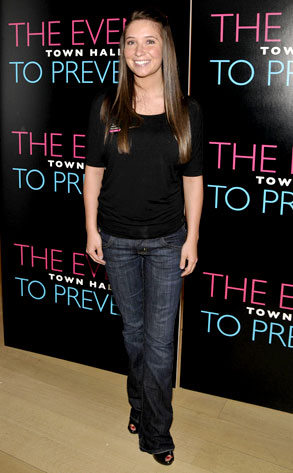 Eugene Gologursky/Getty Images
There is a new public service announcement starring Bristol Palin in which she denounces teen pregnancy yet again. I think it's great that she's making it really clear to the world and her baby that he was unwanted.
In the PSA, Palin ponders the question 'what if I didn't come from a famous family…and have all of their support?" To remind us who her family is (See: "I'm With Stupid"), it shows quick flashes of her incredibly glamorous life.
I guess the point is unless your mother is an idiot and your father is a snowmobile jockey, you should abstain.
She then makes it clear that without all of that "support" it "wouldn't be pretty." Then they cut to her in a dirty t-shirt in front of a sad couch with some baby waddling around behind her, while she pays no attention to it.
I'm still trying to figure out what the difference is between that and her current state of child rearing.