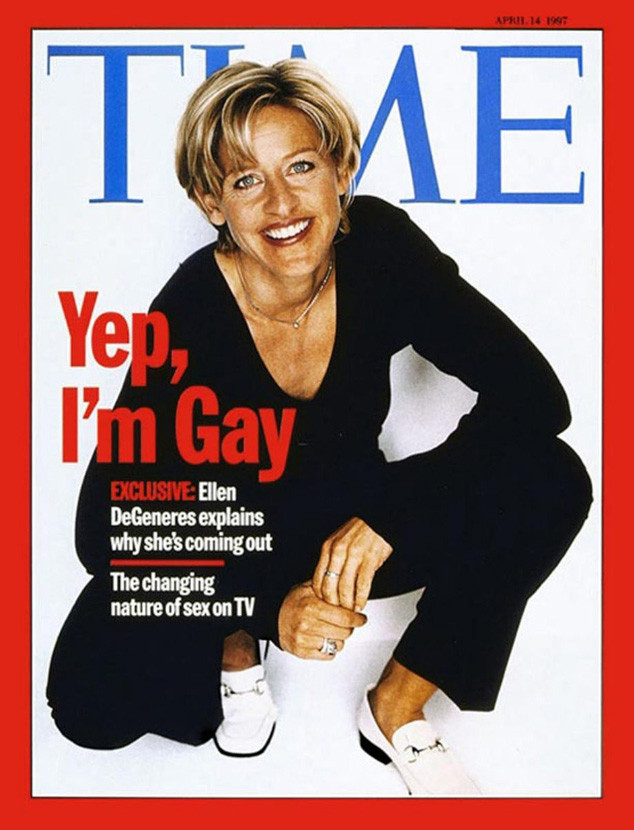 Time Magazine
It's almost impossible to believe a time existed in which Ellen DeGeneres didn't proudly stand up as a gay woman, but it's essential to remember that time did exist.
In fact, the comedian and talk show host came out 20 years ago to the day, on April 14, 1997, in Time magazine. The cover simply read: "Yep, I'm Gay"—three words that changed the LGBTQ conversation forever.
Time asked, "So, for the record, are you yourself gay?" to which DeGeneres responded, "Yes. You're the first person that I've—I mean I knew that I was going to—that was one of the things when I decided to have my character on the show come out, I knew I was going to have to come out too. But I didn't want to talk about it until the show was done."