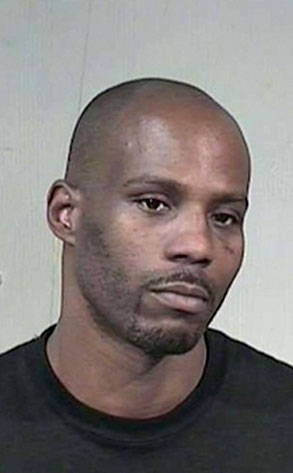 Maricopa County Sheriff's Office
The dog days of two summers ago—make that the mistreating dog days—have resulted in a dark day for DMX.
The rapper today was sentenced to 90 days in a Phoenix jail, stemming from his guilty plea last month to one count each of animal cruelty, theft, marijuana possession and possession of a narcotic.
In addition to his three-month lockup, the minimum he could have faced as a result of last month's plea deal, the arrest-prone artist, whose real name is Earl Simmons, was placed on 18 months probation for his misdeeds.
But if you think he received any special treatment, think again.