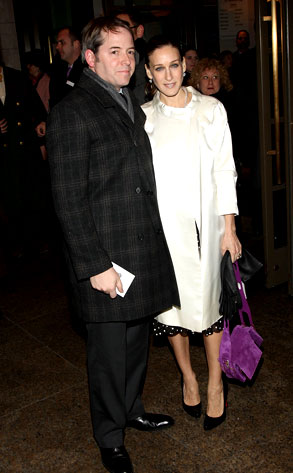 Stephen Lovekin/Getty Images
Sarah Jessica Parker's marriage to Matthew Broderick is doing just fine (according to the actress, of course).
Following reports of a marital rift along with months of stepping out separately, the couple hit the opening night of The American Plan on Broadway last night.
"We don't even bother to address them," SJP said of the split rumors. But when asked what the best part of being married was, all she offered was "being married."
Couldn't she come up with a better answer?
As for the Sex and the City sequel that all the girls have supposedly signed on for, Sarah also played coy, telling People, "I wouldn't say that is the most official thing you'll ever read."