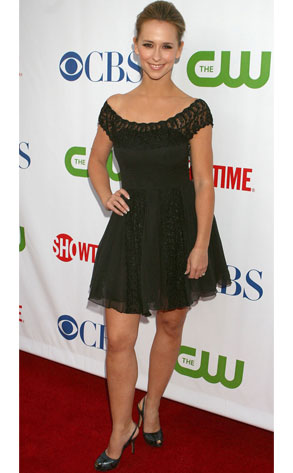 Paul Fenton/ZUMAPress.com
Jennifer Love Hewitt earns a paycheck helping ghosts get to the other side on TV. Now it's time to make it tougher for living people to get to her in real life.
The 29-year-old actress on Monday obtained a temporary restraining order against a 62-year-old man she says has been stalking her since 2007, even going so far as to move from Colorado to Los Angeles to close the geographical gap between them. (View the order.)
According to Hewitt's petition, filed Dec. 23 in Los Angeles Superior Court, the object of her complaint, David Nolte, sent the Ghost Whisperer star more than 120 "threatening and harassing" correspondences, "including disturbing and violent letters that reference weapons he owns and fantasies he has wherein [Hewitt] is being impaled." (View the petition.)
Some of the letters detailed "delusional and violent fantasies about having sexual relations with Ms. Hewitt…marring her, impaling her and envisioning her fiancé with his head blown off."