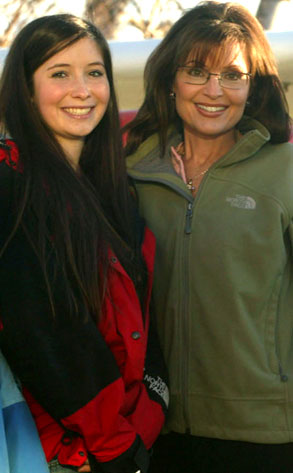 Judy Patrick/AlaskaStock.com/ZumaPress.com
If only Tina Fey would do her Sarah Palin impersonation one last time...
The former vice-presidential candidate and governor of Alaska has issued an official statement about the birth of her first grandchild, Tripp Easton Mitchell Johnston. Daughter Bristol Palin, 18, and Bristol's fiancé, Levi Johnston, welcomed a son on Dec. 27.
"We are over the moon with the arrival of this healthy, beautiful baby," says Palin. "The road ahead for this young couple will not be easy, but nothing worthwhile is ever easy. Bristol and Levi are committed to accomplish what millions of other young parents have accomplished, to provide a loving and secure environment for their child."
Now here's where it gets good...