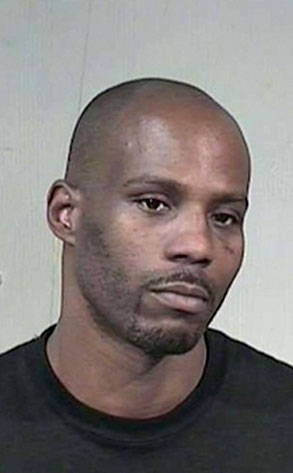 Maricopa County Sheriff's Office
Perhaps DMX has seen the error of his ways and is looking to make a fresh start in 2009.
Just in time to make New Year's resolutions, the oft-arrested rapper has cut a deal in his pending animal cruelty, drug possession and identity theft cases in order to avoid being prosecuted for more than a dozen crimes.
Instead, DMX, whose real name is Earl Simmons, pleaded guilty Tuesday in a Phoenix court to one count apiece of animal cruelty, theft, marijuana possession and possession of a narcotic, the last three of which are felonies.
Sentencing has been set for Jan. 30 in Maricopa County Superior Court. Additional charges will be dismissed at that time but DMX is facing at least 90 days in jail, according to prosecutors.
"I am pleased that this defendant will be held accountable for both his drug and animal cruelty offenses," said County Attorney Andrew Thomas.