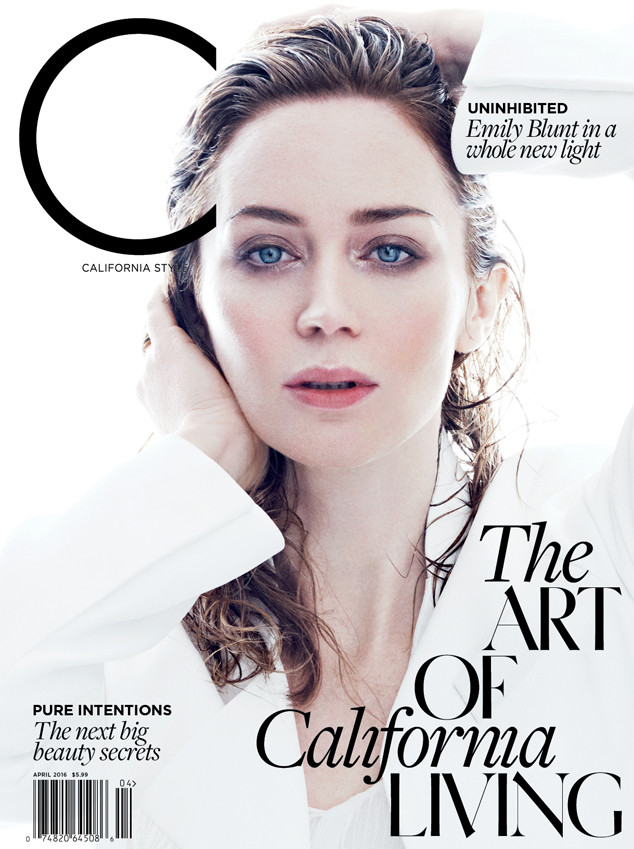 Jan Welters
With two blockbuster roles in the can, Emily Blunt sometimes forgets about one other project still in progress—her pregnancy.
This year reads like professional and personal gold for the star, who has highly anticipated performances in The Huntsman: Winter's War and The Girl on the Train set for release in the coming months and a brand new second baby on the way. To top it off, rumors continue to place Blunt in the titular role of a future Mary Poppins remake. With such a whirlwind schedule, the Golden Globe-winning actress is experiencing a bit of pregnancy brain.
"The first pregnancy is the most self-indulgent thing in the world because you get massages and prenatal yoga and hypnotherapy CDs,"she told C Magazine. "During this one I forget that I'm even pregnant. I'm hoisting my 2-year-old around!"
While this is not the 33-year-old star's first baby bump, Blunt kept the news to herself for as long as she physically could.