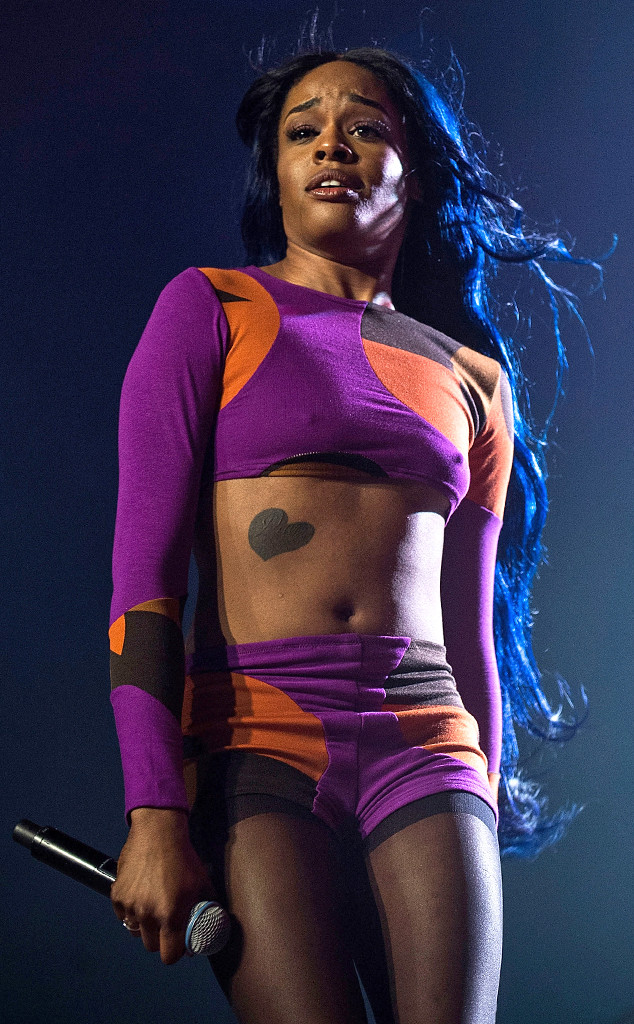 Cassandra Hannagan/Getty Images
What happens after Azealia Banks appears in court of alleged assault? She targets paparazzi trying to take her photo.
The rapper was photographed lashing out at shutterbugs who were attempting to snap pictures of the celeb as she left Manhattan Criminal Court earlier today for a hearing, and it just so happened to be a court appearance in reference to an alleged assault case from late last year.
Banks was charged with misdemeanor assault, harassment and disorderly conduct for getting into a physical altercation with a female security guard at the Up&Down in Chelsea on December 16. E! News has reached out to her legal camp for comment.
Obviously, photos of the celeb taking aim at the paparazzo have surfaced on the Internet, and show the "212" artist with her arms up looking ready to swing at the photographer while appearing to be yelling something. Meanwhile, there's somebody behind Banks who is seemingly attempting to stop her from doing something she may regret.