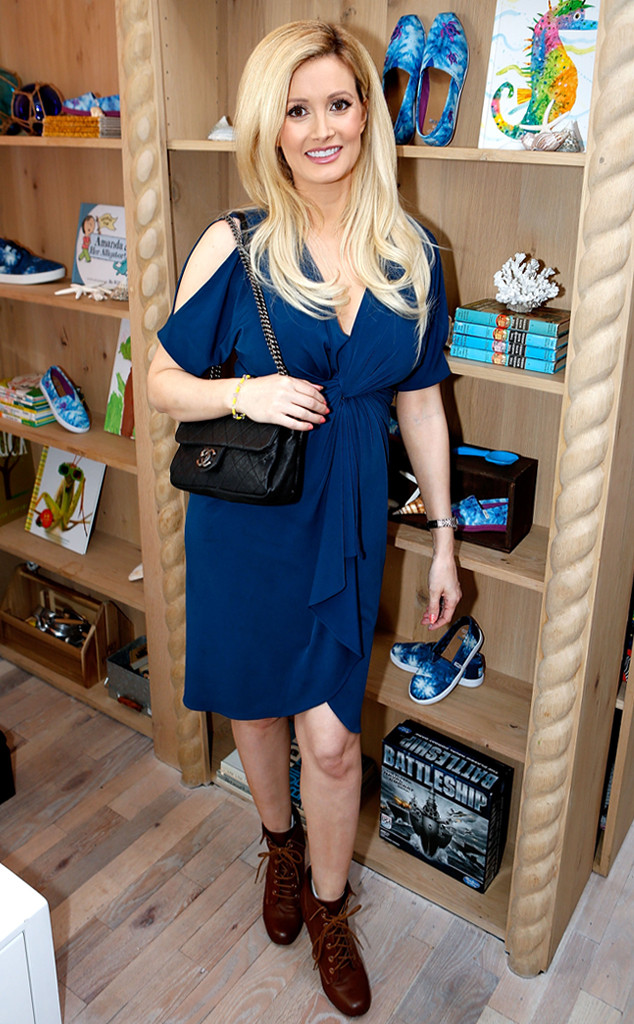 Randy Shropshire/Getty Images for Oceana
Although this isn't Holly Madison's first rodeo when it comes to pregnancy, she still has a hard time dealing with a few of the side effects.
The expecting mama sat down with E! News at the TOMS x Oceana Partnership Celebration at Au Fudge restaurant on Thursday and opened up a bit about being preggers with baby No. 2.
While she says she feels good, she admitted, "I just get tired super easily. Like, yesterday I was catching up with my friends, and I was just telling stories I was excited about and I'm like dead out of breath at the end of it. I was like, this is embarrassing. I feel like I just ran a marathon!"