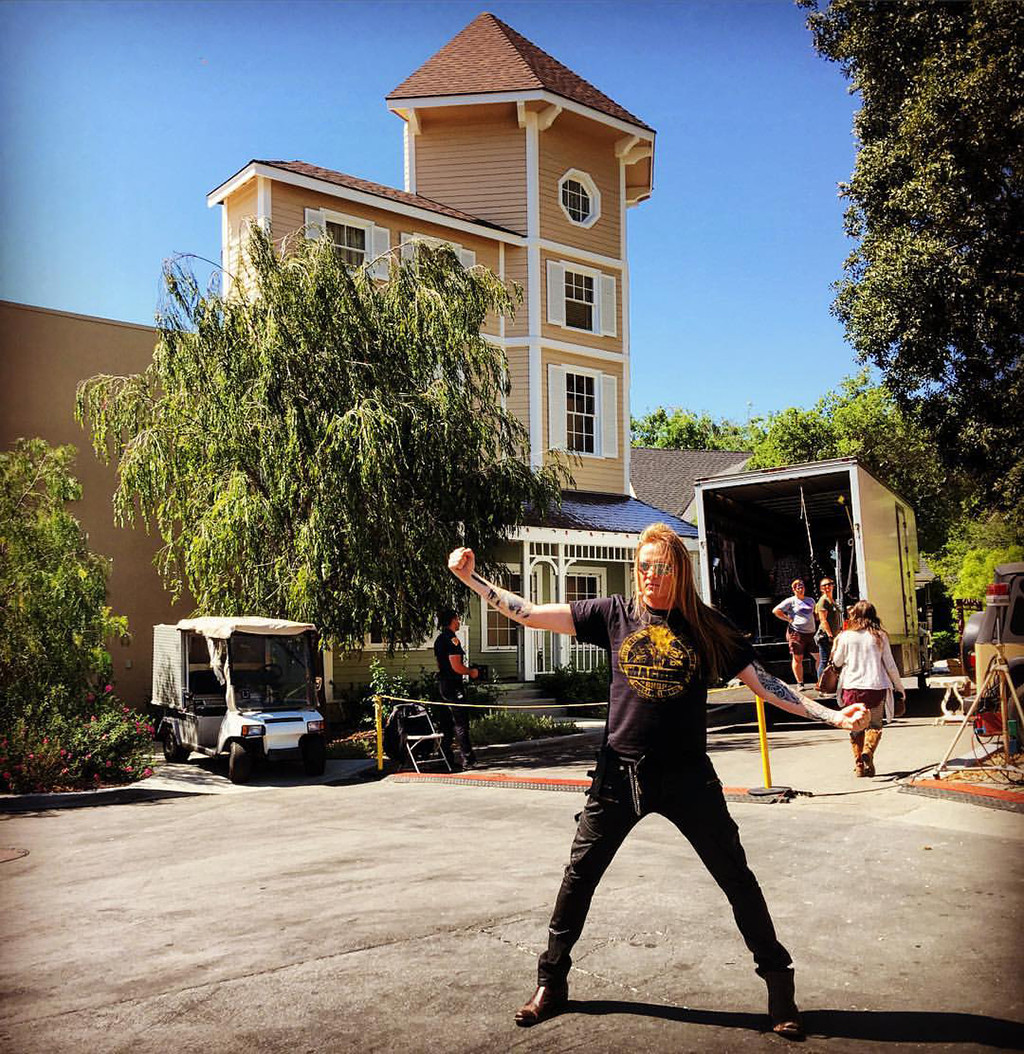 Facebook
Gilmore Girls is quite literally getting the band back together. The band being Hep Alien, naturally.
Lane Kim (Keiko Agena), Brian Fuller (John Cabrera), Gil (Sebastian Bach) and Zack Van Gerbig (Todd Lowe), together again!
Bach visited the Stars Hollow set and posted the above photo signaling Gil's return to Stars Hollow for the Netflix revival. No sighting of Dave Rygalski (Adam Brody). Cabrera took to Instagram to post a few group selfies of Hep Alien. "Four people who have been trying to get in another shot together for almost a decade. #ilovethesekids," he said with the photo.