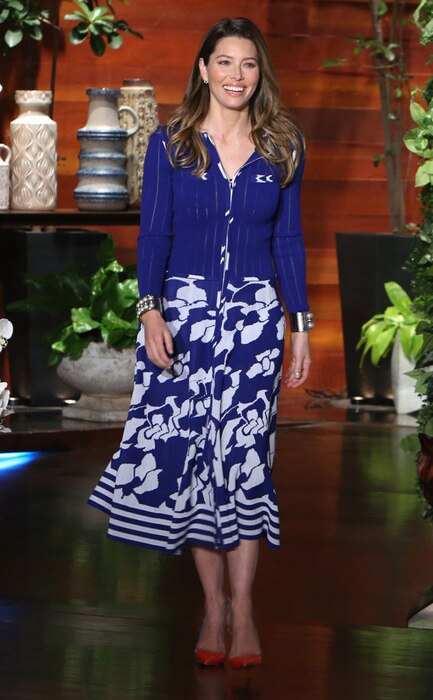 Michael Rozman/Warner Bros.
Contrary to reports, Jessica Biel is not eating for two.
Amid tabloid articles claiming the actress is expecting Baby No. 2 with Justin Timberlake, Biel stopped by The Ellen DeGeneres Show Thursday to promote her new restaurant, Au Fudge, and to dispel pregnancy rumors in the process. "Isn't it exciting, guys?" she joked of the rumors. "I don't even know what to say about these things. I feel like, man, I thought I was doing good with my yoga practice. I thought I was doing good in the gym. But, no! I have a gut, apparently."
After hearing the rumors, Biel gave Timberlake a call just to verify that she's not pregnant. "I was like, 'Are we? No? OK, cool.' He usually knows more about everything than I do," she joked.