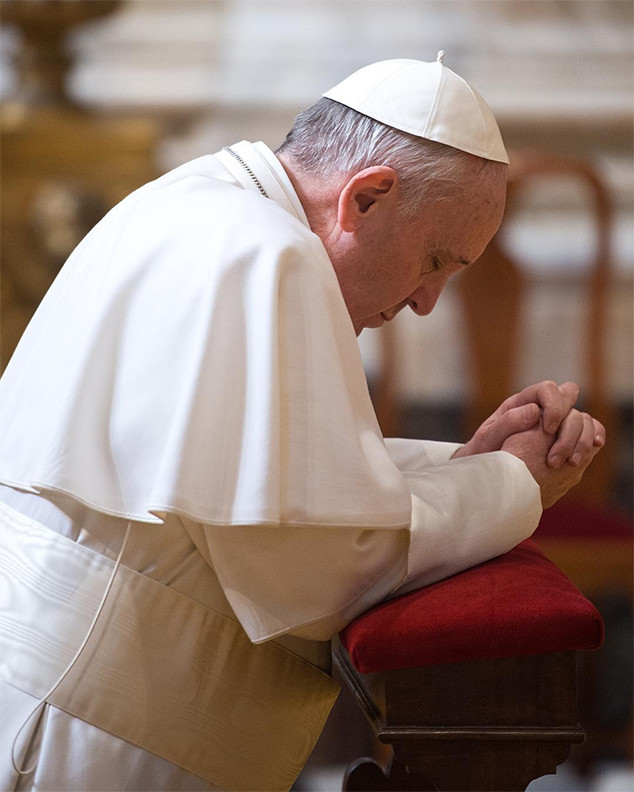 Instagram
He's not just any pope, he's a cool pope.
Pope Francis joined Instagram Saturday, on the third anniversary of his inauguration as the leader of the world's estimated 1.2 billion Catholics and about a week before Easter. The 79-year-old chose the username Franciscus, which means Francis in Latin.
His first post, which is also his profile pic, shows him praying, with the caption "Pray for me" written in English and eight other languages. His profile also reads, "I want to walk with you along the way of God's mercy and tenderness."
Pope Francis is the first pontiff to join Instagram. In 2013, four days after he was elected pope, he took over his predecessor Pope Benedict XVI's Twitter account, which was opened the year before. His first tweet had called on his followers to "continue to pray for me."
The current pontiff's English-language Twitter account has more than 8.89 million followers, while his Spanish one has more than 11.4 million. As of Saturday morning, more than 366,000 on Instagram. Pope Francis does not have a Facebook page.
"I am beginning a new journey, on Instagram, to walk with you along the path of mercy and the tenderness of God," read a message posted on his Twitter page Saturday.