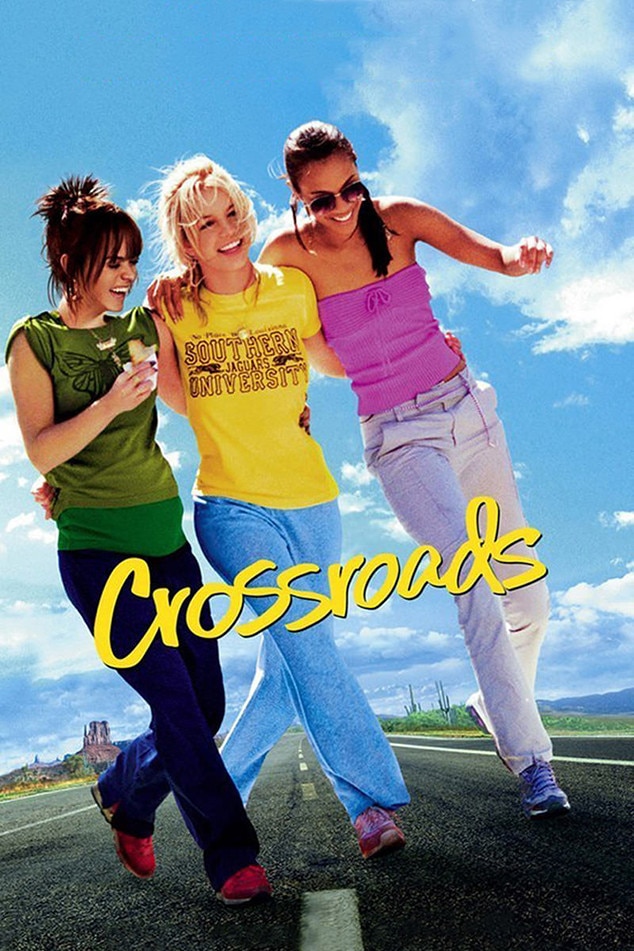 MTV Films/Zomba Films
You remember Crossroads, right?
The movie, released in 2002, starred Britney Spears as a high school graduate named Lucy. The sweet, naïve brainiac with pop star dreams was—you guessed it!—at a crossroads in her life. Not yet a girl, not yet a woman, she and two childhood friends, played by Taryn Manning and Zoe Saldana, reunited for a cross-country road trip after previously going their separate ways. The comedy, co-starring Dan Aykroyd, Kim Cattrall, Justin Long, and Anson Mount, earned $61.1 million on a $10 million budget. Crossroads also gave Shonda Rhimes her first major screenwriting credit. To celebrate the number of women involved in its production (and to find out how the film was made), Broadly interviewed Rhimes, producer Ann Carli and others. More than 14 years ago, Carli left Spears' label, Jive Records, to begin a new career in film. She came across a spec script written by Rhimes, a then-unknown screenwriter who had worked mostly in TV. They pitched the idea for Crossroads to Spears, her mom and her manager, Larry Rudolph. Once they got the green light (and $10 million from Jive founder Clive Calder), they got to work.
Here are 7 little-known facts about the making of Crossroads and its legacy: