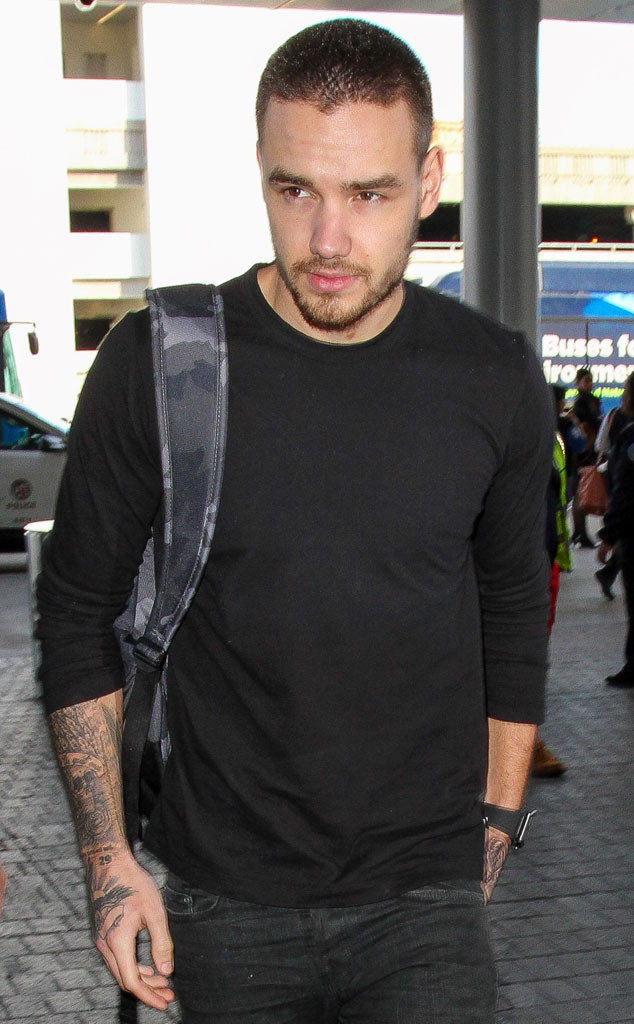 AKM-GSI
What time is it, Liam Payne? It's time for another tattoo!
The 22-year-old One Direction singer appears in a photo with tattoo artist Nikko Hurtado that the latter posted Wednesday, saying that over the past few days, he has been giving the pop star new ink. He shared another pic of his still-unfinished creation—identical arm sleeves, running between his elbows and wrists, showing two large clocks displaying 11:56 with a smaller one in each showing 8:11, above several cogs.
"Hey sometimes I don't know who my clients are until after my daughter flips out about it," Hurtado wrote. "Was an honor tattooing @fakeliampayne from #onedirection the last few days. Did a rework on his hand and started something new on his forearm. Tough dude sat like a champ. @blackanchorcollective."