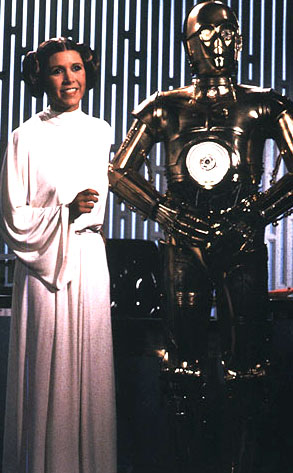 CBS
A long time ago in a galaxy far, far away, there began a perilous adventure involving Luke Skywalker, Princess Leia, Chewbacca, Han Solo…and Bea Arthur and Bruce Vilanch?
That's right, this year is the 30th anniversary of the Star Wars Holiday Special, the notorious television event in which Chewbacca's family celebrated Life Day, Carrie Fisher's Princess Leia serenaded her Wookiee friends, and the future Golden Girl Arthur entertained the cantankerous cantina crowd. Even Mark Hamill and Harrison Ford were on hand, if perhaps not entirely willingly.
Star Wars creator George Lucas, it's been said, is not a big fan. (He reportedly called it a "travesty," and the special, broadcast on CBS on Nov. 17, 1978, has never aired again.) But on a positive note, the special also introduced the bounty-hunter character Boba Fett, so there's that.