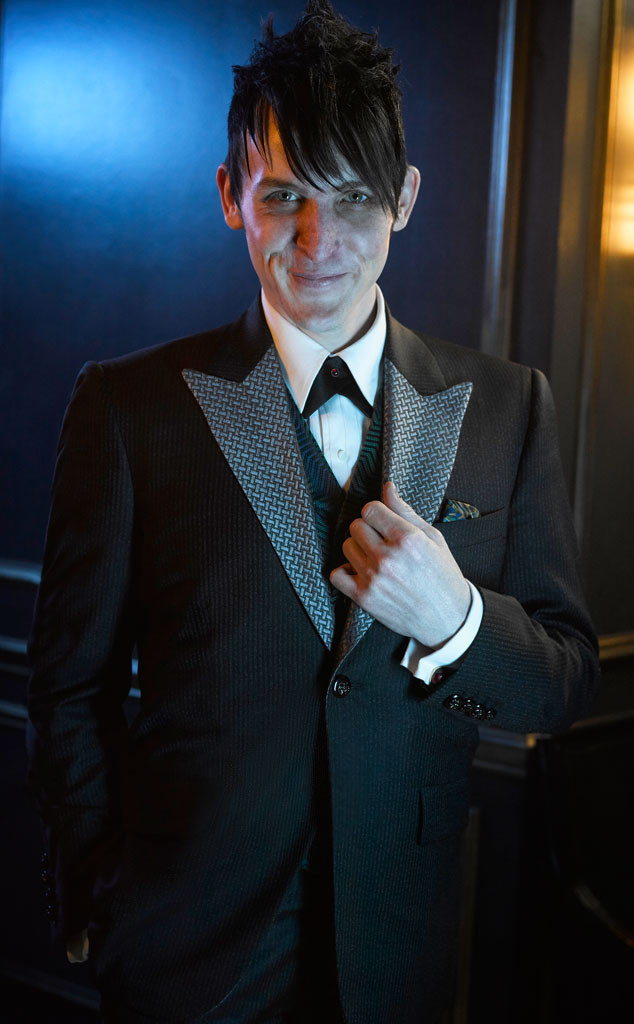 Mark Seliger/FOX
Holy third season, not-quite-Batman!
Bruce Wayne's origin story series, Gotham, has been renewed for a third season on Fox. The show, which follows the beginnings of some of the DC Comics universe's most famous superheroes and supervillains, stars new dad Ben McKenzie as Det. Gordon, Donal Logue as Det. Bullock, Cory Michael Smith as Edward Nygma (a.k.a. the Riddler) , Robin Lord Taylor as Oswald Cobblepot (a.k.a. Penguin), and David Mazouz as young Bruce Wayne (a.k.a. Batman, duh).
"It takes a very special team to tell the tales of Gotham," Fox Entertainment President David Madden said in a statement announcing the news. "For the past two seasons, [executive producers] Bruno [Heller], Danny [Cannon] and John [Stephens] have masterfully honored the mythology of Gotham and brought it to life with depth, emotion and memorable high drama. This incredibly talented cast has redefined these iconic characters for a new generation, and we couldn't be more proud of this show."
The second season of the series has focused on some of Batman's most iconic villains. Monday, March 21's episode will see the debut of guest star Paul Reubens as Penguin's father. Later in season two, Hugo Strange's (guest star BD Wong) experiments will lead us deeper into the mystery of Arkham Asylum.
Gotham airs Mondays at 8 p.m. on Fox.
Click through our gallery to find out whether the rest of your favorite shows have been renewed!