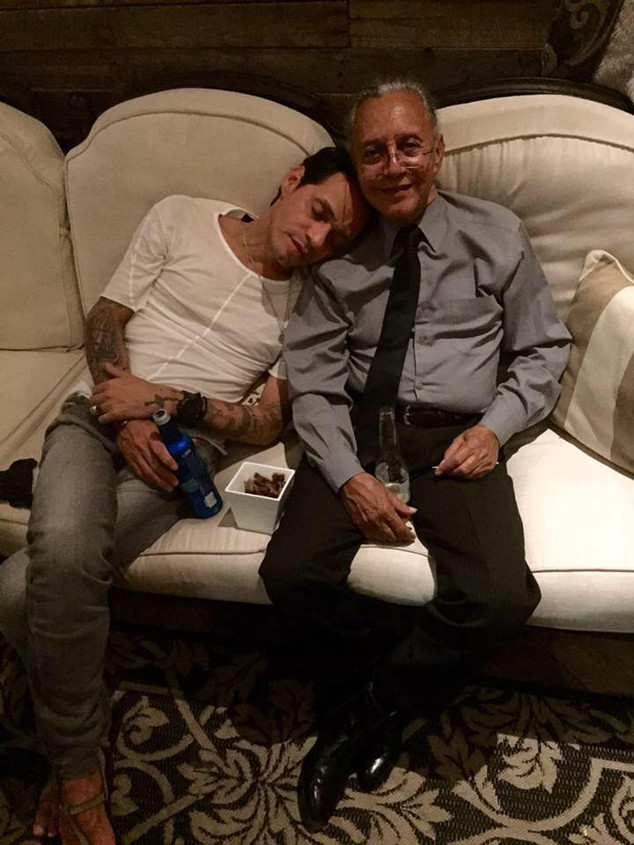 Facebook
Because your dad's shoulder can be the best place to rest your head, regardless of how famous you are.
Just ask Marc Anthony, whose father posted this photo with his famous son and almost made us cry. In the pic, we see the singer innocently sleeping on his dad.
"My children can always count on having my shoulder to lean on, until the day that I'm no longer on this earth," Don Felipe Muniz captioned the image.
When the superstar went on Sábado Gigante in 1997, he told Don Francisco that he started singing at the age of five with the help of his father.