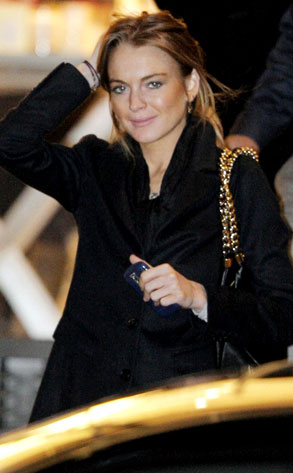 WENN
Lindsay Lohan has taken to her MySpace blog to spread her own brand of, um, Christmas cheer.
While she shares with the universe that she'll be spending the holidays in Los Angeles with girlfriend Samantha Ronson instead of with her Long Island-based family, Lohan also spills a few beans about her father and waxes poetic about the resurgence of Britney Spears.
"I'm still going through a lot right now," she says. "My father just let my family and I know, amongst others that he had another child after my little sister Aliana, or maybe he had it before Aliana?? Either way he cheated on my mother and that really sucks. Wow—do I sound like 'Debbie Downer' or what? Not trying to be."